Insulation is material designed to prevent heat or sound from being transmitted from one area to another. 
It's normally used to keep heat and/or sound in or out of your home, or to confine it to certain parts of your house. 
Insulation can work in a number of different ways, but it most commonly incorporates materials that consist of millions of tiny pockets of air. 
Still air is an extremely good insulator, and trapped pockets of air are what give most types of insulation their high thermal resistance.
Dry lining (sometimes referred to as drywalling) is a system for cladding the internal walls and ceilings in a building. Plasterboard is attached to the internal faces, either via plasterboard adhesive on Masonry walls or mechanical fixings on timber or metal studwork. This creates  a smooth, level surface ready for finishing. Once the boards have been installed they can then be finished with either Multi Finish skim plaster or jointing compound. 
Dry lining is faster to apply than traditional two coat plaster on masonry walls meaning that it offers good cost savings.
Plasterboard is available in a wide range of lengths, widths,  thicknesses and for different purposes. Plasterboard has a core of gypsum plaster which provides good acoustic and fire insulation. Moisture resistant plasterboards are treated with wax and can be useful when dry lining bathrooms for example.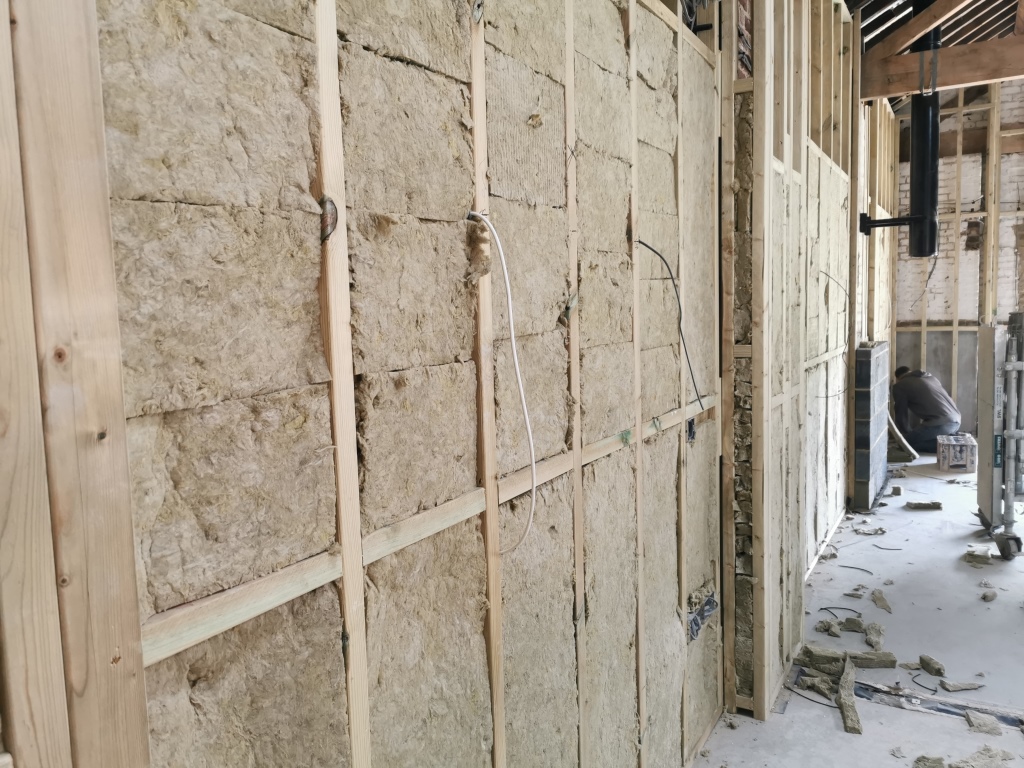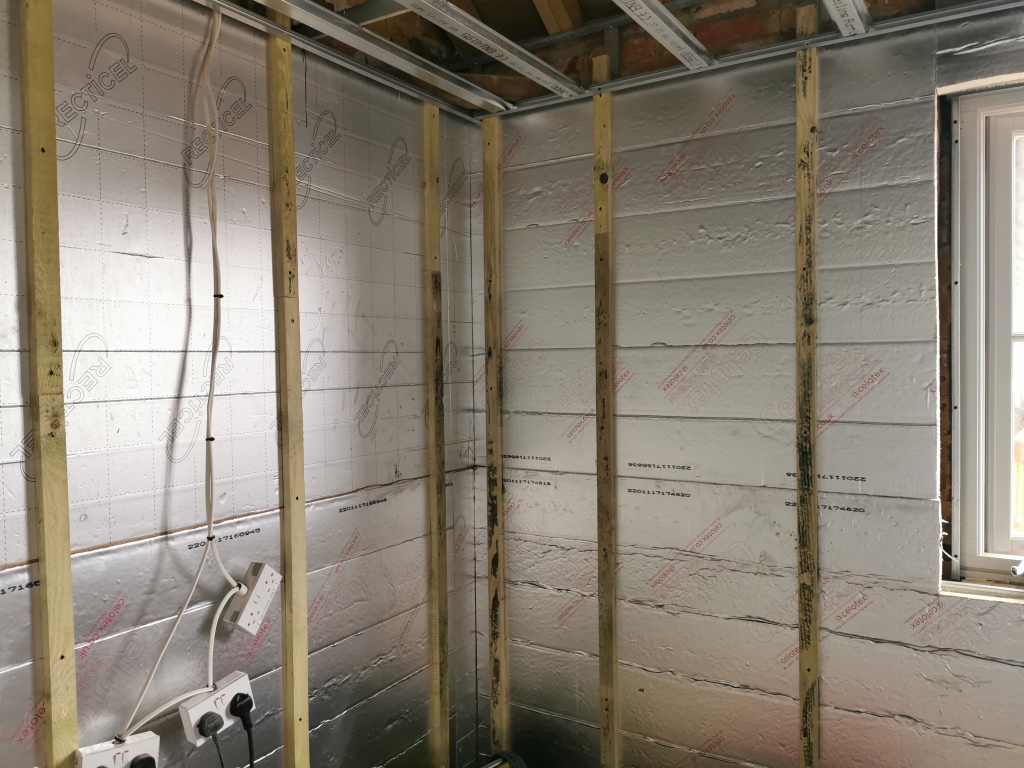 At Linear Plastering we specialise in dry lining and skim a
Some examples of our insulating work